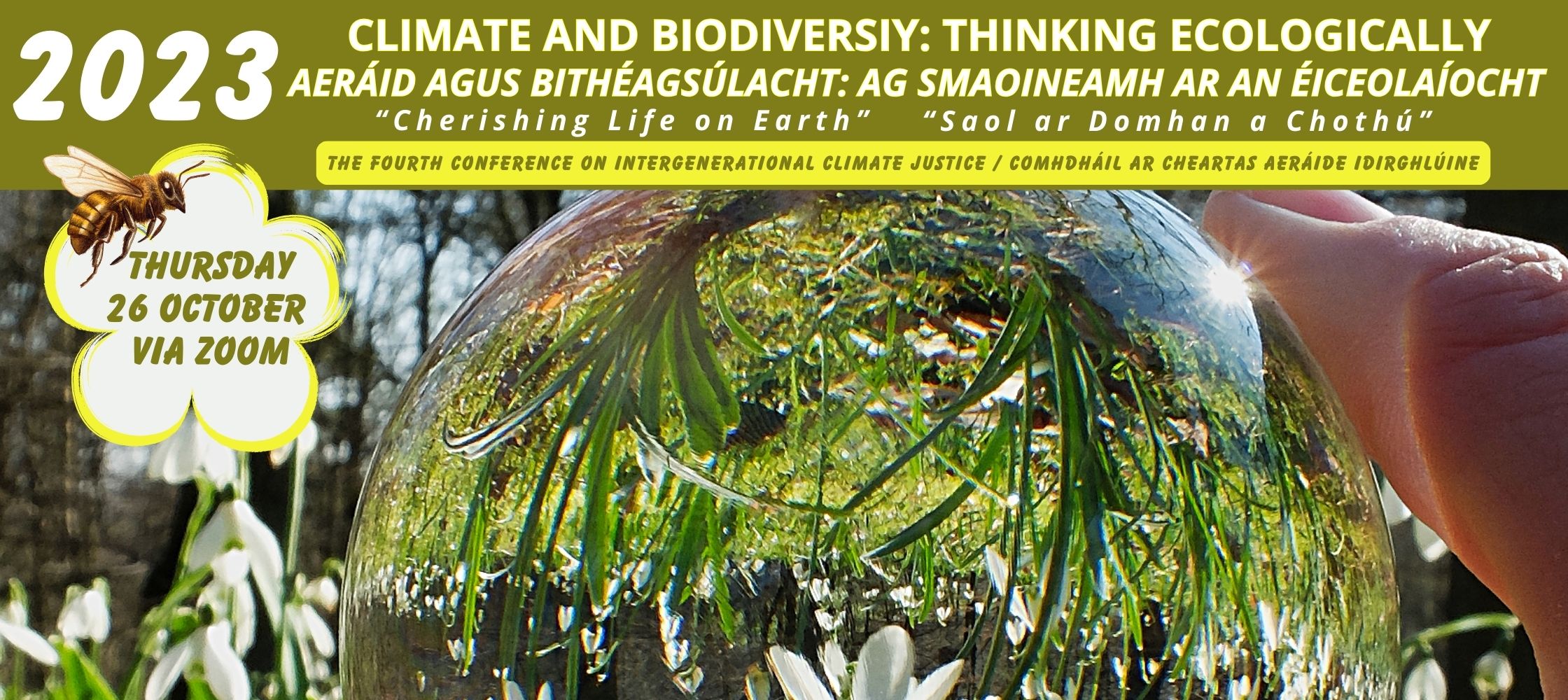 The Cork Conference on Intergenerational Climate Justice returns this October 2023.
Schools and community groups are invited to join us to deepen your understanding of the climate crisis as a matter of intergenerational justice.
This year, the Fourth Conference will highlight the relationship between the climate crisis and the biodiversity crisis. Together, with guest speakers and through interactive exercises, we will explore the meaning and importance of thinking ecologically.
The 2023 Conference will once again take place online on Thursday, 26th October from 9am to 1pm.
(If you will be watching together with a community group, using one connection, please only complete one registration.)
Aoife Corcoran of the Environmental Research Institute, UCC, will talk about climate change and its impact on eco-systems and biodiversity; Emma Hart, a conservation ecologist, will discuss biodiversity and ecology; James Orr of Friends of the Earth, will explore importance of recognizing rights for our natural world; Abigael Kima and John Hillary Balyejusa will speak about the experience of climate change in Kenya and Uganda; ECO-UNESCO will moderate an intergenerational conversation between Helen O'Dowd of Elders for Earth and a secondary school; and finally, Catherine Seale-Duggan, Community Water Officer for Cork, will outline what we can do to protect our local waterways.
Organisers
With thanks to our organisers  for making this event possible.